Why work with us?
Nature's Classroom provides opportunities for students throughout New England, to unplug from the busy, distracting world of screens and social media and reconnect to nature. We focus on science, social and emotional learning, and adventure education.
Nature's Classroom is not only great for students, but it is also a fantastic experience for staff as well! Staff live on-site at one of our beautiful locations and work in a tight-knit community of passionate outdoor educators. During the week you get to spend all day outside with students and on the weekends you can explore New England. We hear all the time from former instructors that they loved their time working at Nature's Classroom, and through the experience gained many life-long friendships!
"I love working for Nature's Classroom because I'm encouraged to use my unique skills and interests in my teaching. I work alongside instructors who are just as passionate as I am, and it's so rewarding to have a positive and educational impact on so many students every week."
Instructor Experience
Instructors deliver residential, 1-5-day environmental education programs to 4th – 8th-grade students from New England and New York schools. Instructors are responsible for educating a group of 10-12 students throughout the program, including facilitating day and night lessons, leading large group activities, and hosting meals. Staff is trained to teach classes like animal tracking, lake ecology, wood carving, and wilderness survival, just to name a few! There are also opportunities to enhance the curriculum and develop personal education portfolios.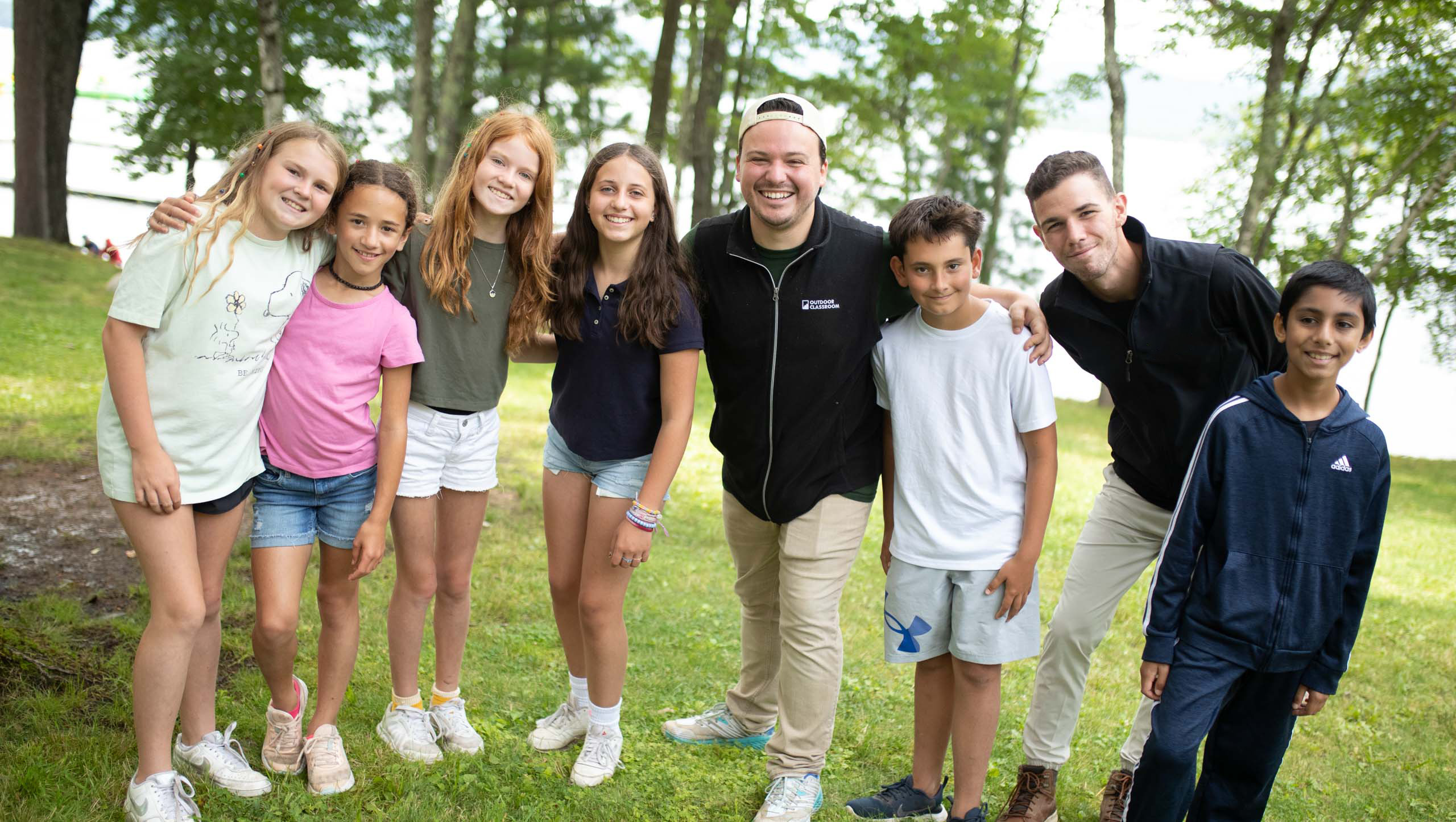 Medic Experience
We are always looking for fantastic medical staff to take care of students while at Nature's Classroom. Each site has at least one medic each season, and we hire EMTs, LPNs, and RNs to fill these roles. Being a medic at Nature's Classroom is a great way to worth with youth, have a rewarding experience, and explore New England!
Nature On Wheels Instructor
During the school week, we drive out to schools to provide single or multi-day programs mostly for 4th-8th grade students. As an instructor, you would teach a group of 13-15 students at a time on topics ranging from wilderness survival skills to simulations designed to demonstrate human ecological impact. Our curriculum has been honed by decades of environmental education innovation and adapted for flexibility with the NOW program. We are looking for adventurous and passionate educators eager to grow their own knowledge while making a positive impact on the world!
"Nature on Wheels was a super enjoyable experience for me. I loved getting to work with such a diversity of students in so many different areas throughout New England and New York. One of the best parts of the job was traveling with my awesome fellow staff members and getting to explore every town after getting off work, including trips to the beach, hiking parts of the Appalachian trail, and trying out new restaurants!"
Week in the Life
Below is a sample of what a traditional week with a 5-day program might look like.
Monday – Arrival Day
Before students arrive, we meet as a staff and make sure the site is ready for the week. Students usually arrive mid-morning. On the first day, we students get moved into their cabins and help them become familiar with the site. This is also an important time to do some team-building with your students!
Tuesday, Wednesday, and Thursday
A typical day for instructors starts around 8 am and ends around 8:30 pm. The day is set up with an activity in the morning, an activity in the afternoon, and an activity after dinner. We also do an "All Day Hike" during the week where instructors and students pack up a bagged lunch right after breakfast and then spend all day hiking and exploring nature! There is "free time" for both staff and students for 30 minutes before lunch and 1 hour before dinner.
Friday – Departure Day
After breakfast on departure day, we head to the cabins to do some cleaning up with the students, and then we have one last team-building activity. We have an early lunch and then wave the students off as they head down the driveway towards home. In the afternoon we make sure the site is clean and ready for the next group and end the day with a staff meeting so we are ready for the next week.
Staff Training Days
Each season, we will have 1 – 1½ weeks of staff training before the first school group arrives. During this time staff will be trained on Nature's Classroom policies and procedures and taught how to teach our curriculum. Staff will also be familiarized with the site, schedule, and mission of the program so they can be successful starting on day one!
Weekends
The weekends are a time for staff to hang out, relax, and recharge for the next week. Staff are always welcome to stay on-site during the weekends, but are also more than welcome to go on an adventure, as long as they are back and ready-to-go on Monday morning!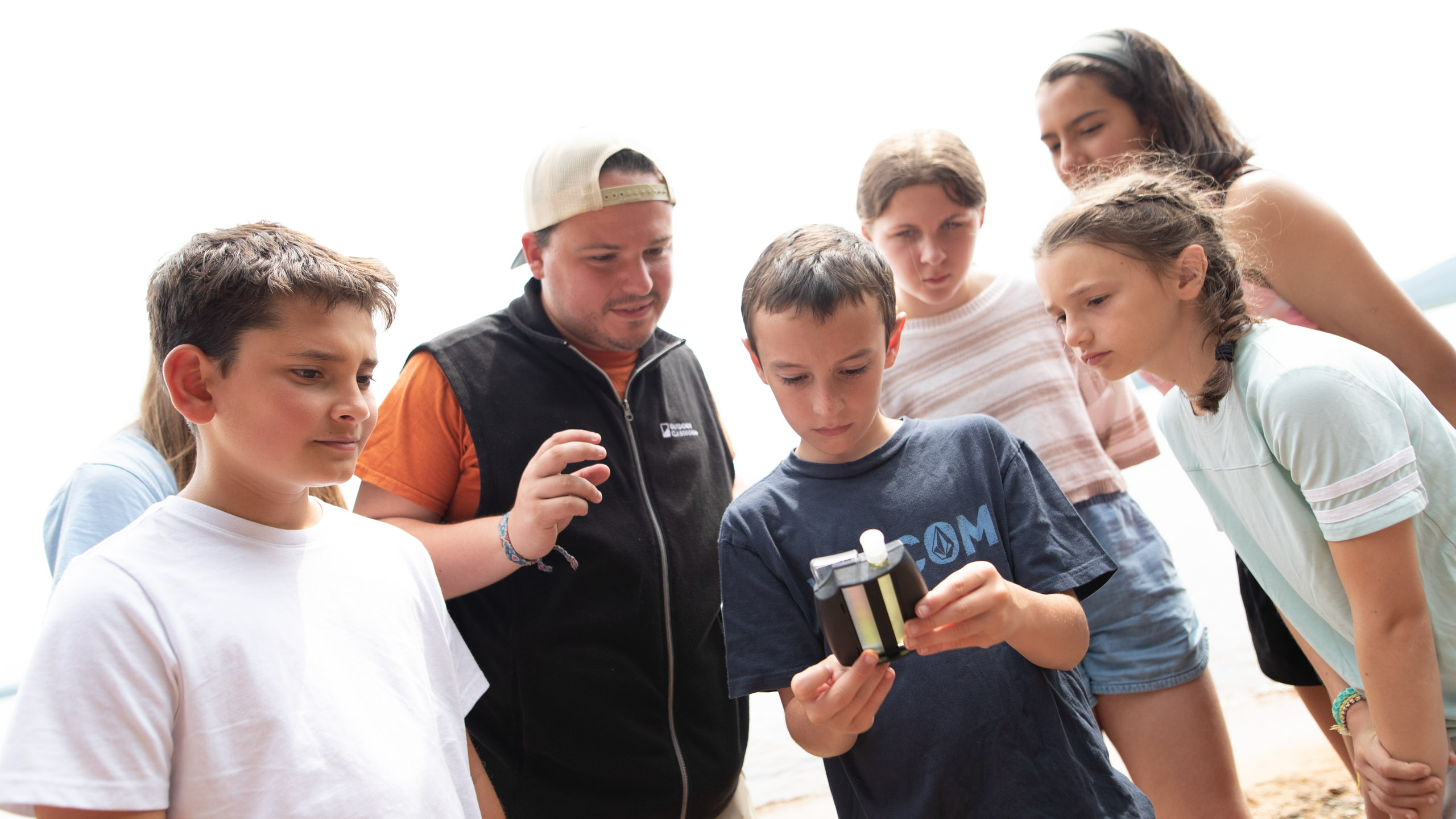 APPLY TODAY!
If you have any questions, please reach out to staff@naturesclassrooms.com.