Our flagship program is a 1–5 day residential outdoor education program for 4th through 8th-grade students throughout the northeast.
An immersive learning experience with a profound and lasting impact, our program focuses on environmental science, social-emotional learning, and adventure education. Hands-on lessons allow students to process information using their critical thinking skills, collaboration, and teamwork. Students learn while having genuine fun through experiments, building challenges, and games.
Our Curriculum
Our Curriculum is structured into 3 parts: field groups, class choice, and evening programs. Each of these parts engages students, showing them that learning can be fun! Read on to learn more about each of these facets of our curriculum.
The field group experience is a major part of the trip to Nature's Classroom. In small groups, students go on short hikes to explore our forests, streams, swamps, or beaches. They'll learn about the natural world while making connections with nature. Field group time is also a time for team-building games, where students will be asked to complete teamwork challenges, helping them to develop and discuss the necessary teamwork skills for success in school and in life.
During our special interest "class choice" periods, the students choose which class they would like to attend. If a student is an animal-lover, they'd thrive in our animal tracking class; or if they're more interested in learning about using scientific tools, they'd love our field journaling class. The choices are plentiful, ranging from wilderness survival and orienteering to animal dissections and water science experiments, all allowing students to explore what interests them most.
After dinner, students participate in our popular evening programs, including a science fair, an outdoor night experience, and a skit night. The science fair allows students to see a series of science demonstrations and experiments. Students are encouraged to ask questions, observe, form hypotheses, and engage with the instructors in the scientific method. Our outdoor night experience is often a hike into the woods at nighttime, complete with learning about how human eyes work at night, games, silent reflection in the woods, and stargazing. It's truly the experience of a lifetime for many students. At skit night, instructors, teachers, chaperones, and students enjoy a light-hearted evening filled with entertaining skits and songs.
Learning Objectives
At Nature's Classroom, students are constantly learning both academic lessons and life skills. While our programs have a focus on science, students often find that their classes are cross-curricular, meaning they touch upon elements from other academic subjects like art, math, and even history!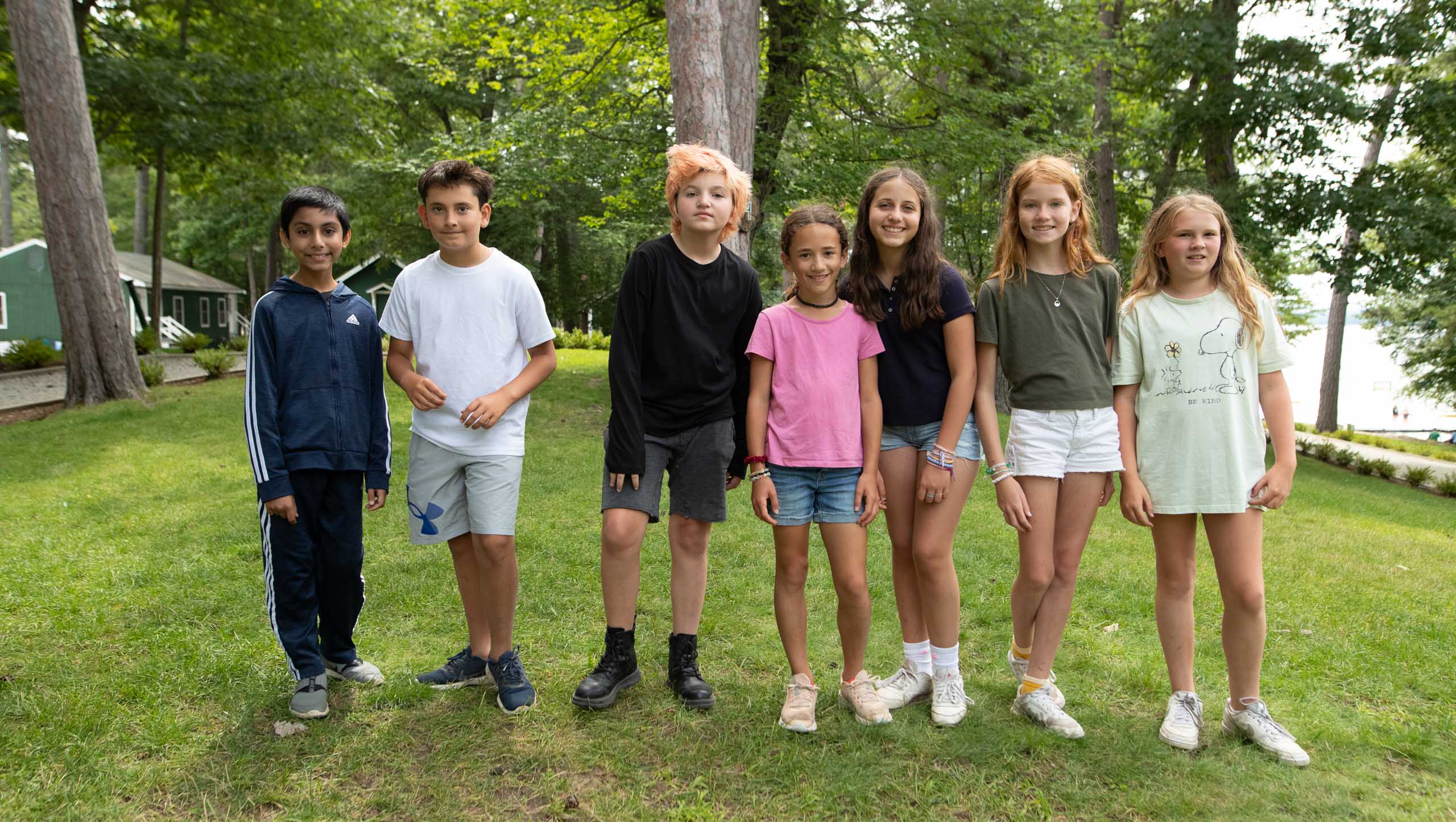 Science Lessons
Our curricula follow Next Generation Science Standards (NGSS), a multi-state effort within the United States to create education standards that are rich in content and practice to provide all students an internationally benchmarked science education. At Nature's Classroom, students will dive into multiple aspects of science, including physical science, earth and space science, engineering, and life science.
Using interactive, hands-on lessons, students will have the opportunity to experience chemical properties and reactions, as well as forces of motion and their interactions. Students learn about the structure and properties of matter.
Our student scientists investigate the scale and properties of objects in the solar system, as well as how the earth's history was shaped by geologic processes. They also explore the interconnectivity of earth's spheres, and our human impacts on earth and its resources.
This fun and hands-on section explores different engineering processes, including solving a design problem within given criteria and constraints. Students will also evaluate the integrity of multiple design solutions, control variables, and analyze the results from different tests.
Students explore the structure and processes of organisms, as well as investigate matter and energy transfer in organisms and ecosystems. The natural outdoor laboratory is perfect for studying cause and effect relationships in ecosystems and adaptations and species diversity.
Life Skills
Whether it's independence or teamwork, students who visit Nature's Classroom find themselves growing and learning valuable life lessons around every corner. Our program builds community through formal interaction, like team-building exercises and collaborative problem solving, and through informal interaction, such as communal living among their peers.
Students learn responsibility and respect through communal living in our cabins or dormitories. Studies suggest that living among peers can boost mental health and teach important social-emotional lessons!
Throughout the week, students will be challenged to complete team-building challenges. These challenges will help to develop the skills necessary to be a good teammate. There are processes that our instructors follow to lead students through a series of team-building activities; the initial ones are designed to show the importance of teamwork. Once students overcome their obstacles and show true growth as a team, they move onto more challenging team-building activities like a low ropes course. With elements that involve swinging, climbing, lifting, and spotting, students will be challenged and encouraged to work together.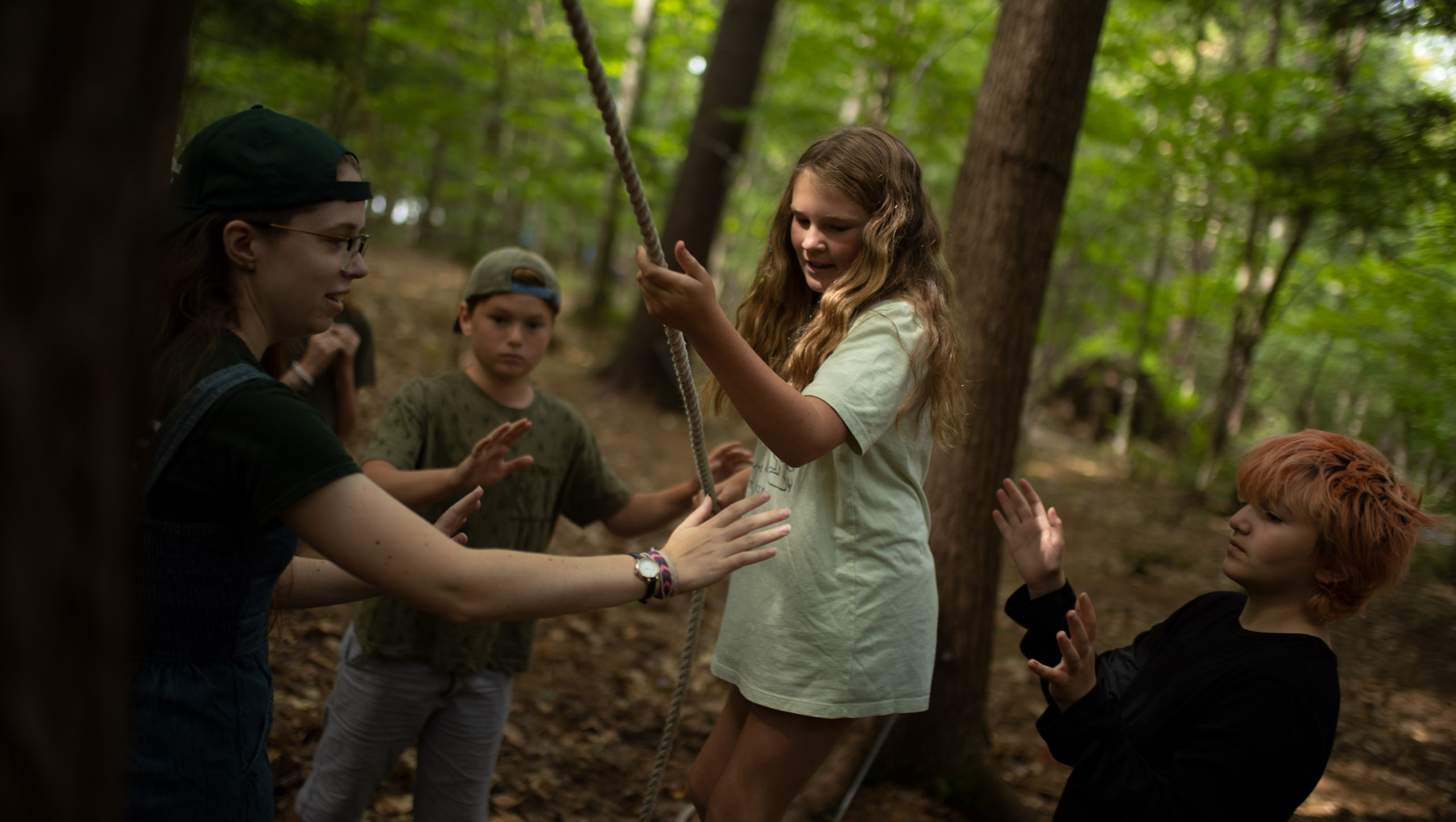 Ready to Get Started?
When you choose to partner with Nature's Classroom, you're adding another dimension—the natural world—to your students' education. Learn more about this class and all of our other hands-on experiential outdoor education programs by requesting a quote or contacting us today!